Welcome to the Chi Alpha at UVA podcast! Chi Alpha at the University of Virginia is a passionately devoted, diverse, missional community of the Spirit—building lifelong followers of Jesus. Here you will find all of the most recent messages from Monday Night Live, retreats, and seminars. You can find more content by visiting our website at www.xaatuva.com.
Episodes
Friday Dec 09, 2022
Friday Dec 09, 2022
What does Paul have to say on the tricky topic of unity? In today's final episode, our campus pastor John Barry shares from Romans 14 on the importance of listening and respect in a culture of contentiousness. This is the twelfth and final message of our series in the book of Romans, Foundation, where we are looking at Paul's letter to the Roman church and seeing how we can lay a strong foundation through the wisdom and lessons found inside.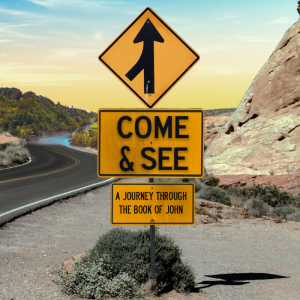 Wednesday Dec 01, 2021
Wednesday Dec 01, 2021
In this very special Monday Night Live, our pastoral staff team retells the four resurrection accounts in dramatic fashion, highlighting how Jesus changed the lives of Mary Magdalene, Matthew, Thomas, and Simon Peter through both his death and the manner of his reappearance to each of his followers. Listen along to see how the resurrection changed not only the disciples' lives, but how Jesus' power changes our lives today as well! This is the thirteenth message of our series in the book of John, Come & See, where we are exploring what it means to seek Jesus and merge every aspect of our lives with his desire for us.