Welcome to the Chi Alpha at UVA podcast! Chi Alpha at the University of Virginia is a passionately devoted, diverse, missional community of the Spirit—building lifelong followers of Jesus. Here you will find all of the most recent messages from Monday Night Live, retreats, and seminars. You can find more content by visiting our website at www.xaatuva.com.
Episodes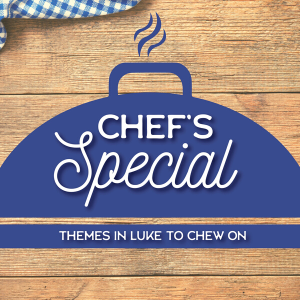 Wednesday Dec 04, 2019
Wednesday Dec 04, 2019
Do you often wonder about your life's purpose? Do you feel like you just aren't big enough or important enough to make a difference? In this week's message from Luke, our own Erin Herrman shares the story of how Mary came to carry the son of God, showing us how God uses the smallest people for his biggest plans.
Tuesday Sep 04, 2018
Tuesday Sep 04, 2018
"How did I end up here?" That's a question we never want to end up asking ourselves, but one we can run into if we don't live our lives on purpose. Chi Alpha Director Pete Bullette introduces us to book of 1 Cornithians and a counter-cultral purpose to pursue. 
Monday Feb 12, 2018
Monday Feb 12, 2018
Guest Speaker Ouida Bradford kicks off Winter Retreat 2018 by talking about how the World will shake us. However, she uses the examples of the faithful Old Testament saints recounted in Hebrews 11 to teach us that God promises us that He will make us unshakeable if we will only put our faith in Him.