Welcome to the Chi Alpha at UVA podcast! Chi Alpha at the University of Virginia is a passionately devoted, diverse, missional community of the Spirit—building lifelong followers of Jesus. Here you will find all of the most recent messages from Monday Night Live, retreats, and seminars. You can find more content by visiting our website at www.xaatuva.com.
Episodes
Monday Dec 21, 2020
Monday Dec 21, 2020
Tune in for a look into Christmas traditions and the culmination of our advent series. In our last week before Christmas Rigo and Zach discuss the topic of love with special guest Michelle.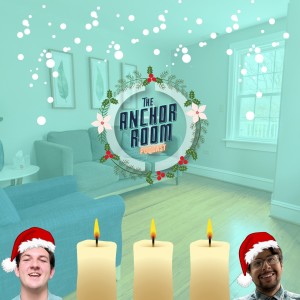 Monday Dec 14, 2020
Monday Dec 14, 2020
Christmas day draws nearer and nearer. This week marks the third week of Advent as we prepare for the celebration of Jesus' birth. Zach and Rigo continue our series by talking about Joy in the Christian life.
Sunday Dec 06, 2020
Sunday Dec 06, 2020
Welcome to week two of our series on Advent. As we continue to press into this season of a waiting Christmas and celebrating the birth of our Lord and savior, Zach and Rigo talk to us about the role that peace play in our lives.